Event Schedule-2023
                                 Feb to Aug
Cogir Retirement- Rohnart Park
When:
Where: Rohnart Park
Meet up at the 51-50 club at 10:00am and tour over as a group at 10:30. Coffee and sweet things supplied by club til we leave. Contact club if you would like to participate.
Pizza One-51
When:
Where: 51-50 Clubhouse
Maura's Pizza of Fairfax owners; John and Shiela, will be supplying personal size pizzas to 51-50 club members. They will be bringing their portable pizza oven and making them up on the spot! Beverages available and donations welcome.
Father's Day Car Show
When:
Where: The 51-50 Foundation
A car show to benefit the Christian school across from 51-50.  Open to all pre-1973 vehicles only. BBQ and beverages supplied free to all who enter.
Trophies in eight classes.
$25. entry fee goes to charity.
4th of July Parade Novato
When:
Where: Grant Ave, Novato
Time to show off our club in this well attended parade. Last year the club received the Best Classic Car Display (or something like that). It was plenty of reward just having us recognized.  Sign up at the club.
Marin Rod & Gun Club Car Show
When:
Where: San Rafael
This annual event is a great way to view cars and enjoy a day by the Bay at the same time.  Plenty of parking, food, music and prizes. Always a "go-to event" by the Foundation members.
More info to follow.
Oakmont Assisted Living, Novato
When:
Where: Novato, CA
Our 3rd year working with these great folks putting on a display of classic, hot rods and contemporary vehicles. Always well attended and appreciated.
More info to follow.
Springfield Assisted Living, Petaluma
When:
Where: Petaluma
Info to follow later.
Members Night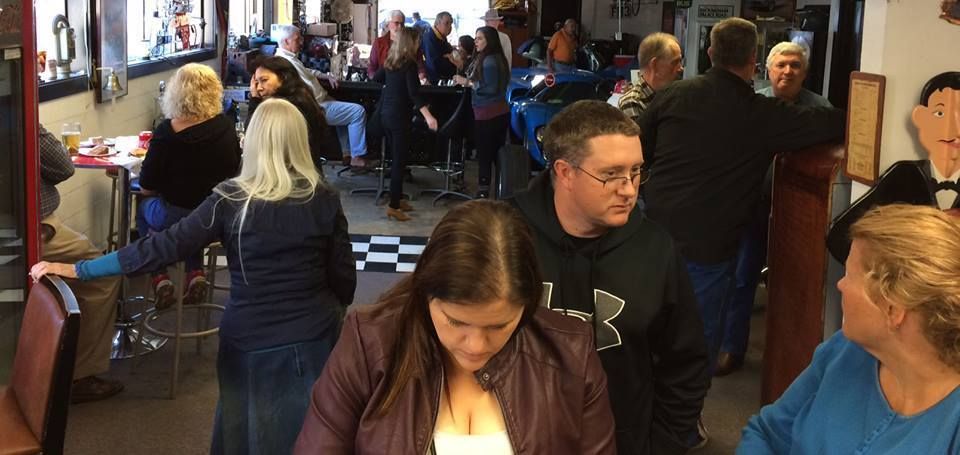 A good time for members to get together on the 3rd Friday of each month.  Pot luck gathering starting at 6pm and going until 9pm.  Light appetizers provided by The Foundation. No-Host bar.